Evo i danas na badnjak sam radio.Morao sam sašiti futrolu za naručeni nož koji je otišao pod bor.Čovjek je sjedio u radioni i čekao i čim je bio gotov uze mi ga iz ruke nisam ga stigao ni poslikati završenog.Sva sreća da sam radio uporedo dva komada pa će slike imati nekakvog smisla mada su i one slikane onako kad se sjetim tako da ima preskočenih faza,ne zamjerite.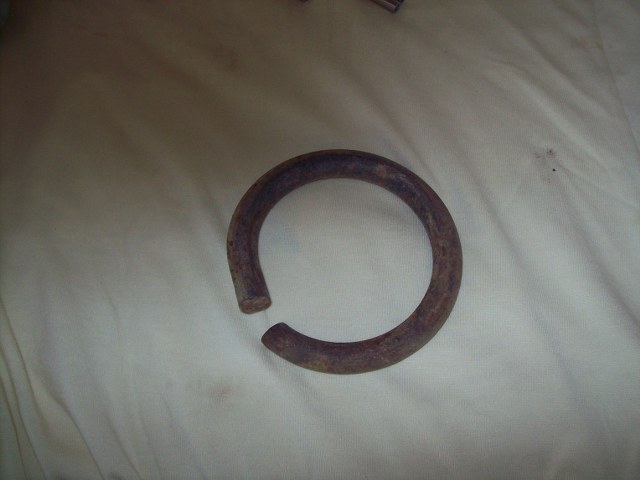 Radi se o pernom čeliku ( opruga amortizera)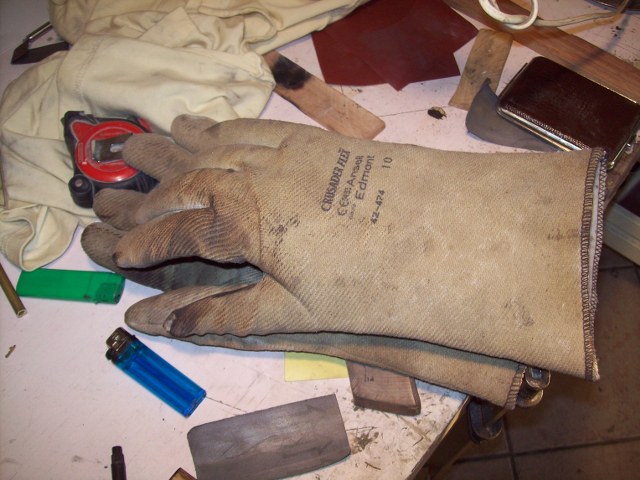 Rukavice drže do 400 C,nabavio sam ih prije desetak godina kad sam pekao keramiku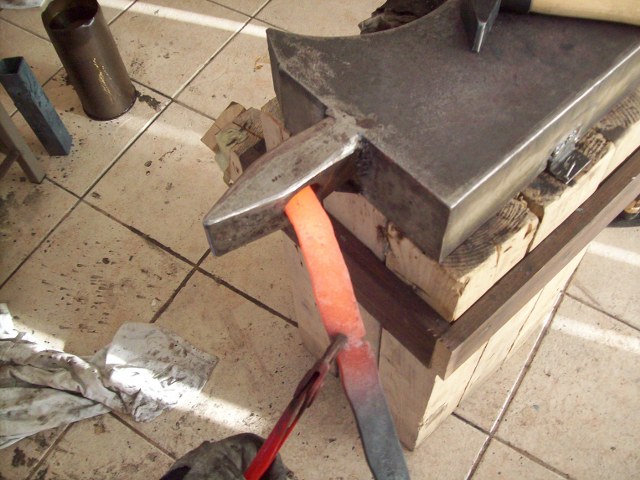 Pa onda ručno s brusnim papirom !80,400,800,1000,1200,1500 gradacije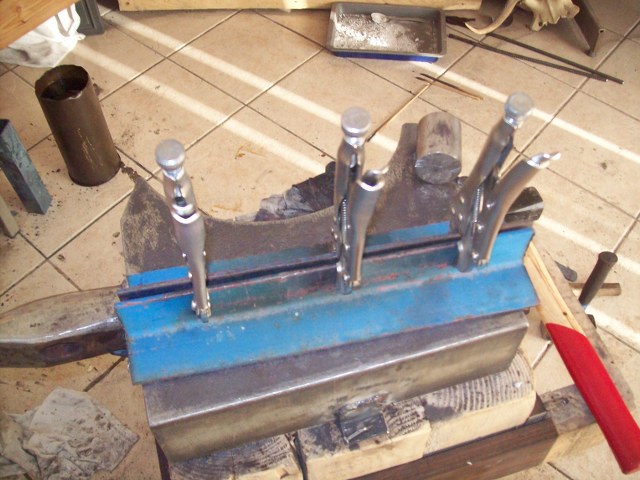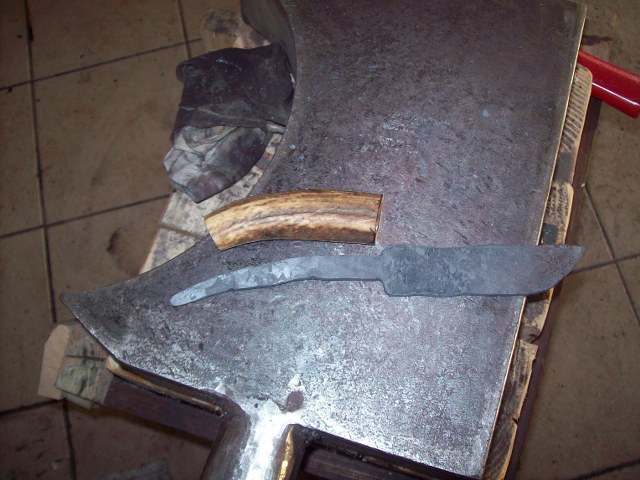 Prilagođavanje trna i kovanje gotovo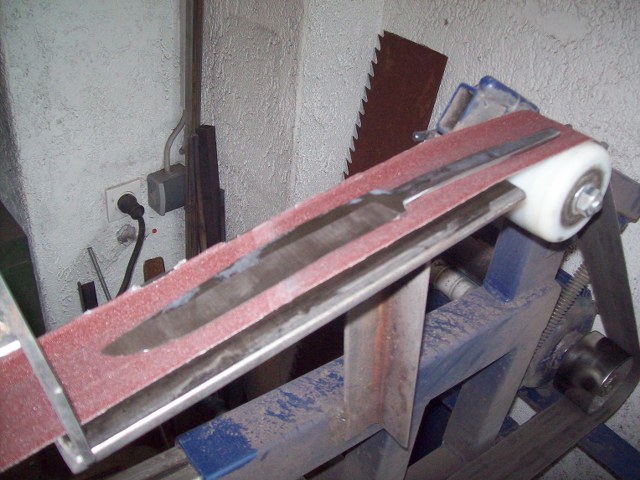 Prelazim na tračnu i brušenje
Zatim ručno brušenje gradacijam 180,400,800,1000,1500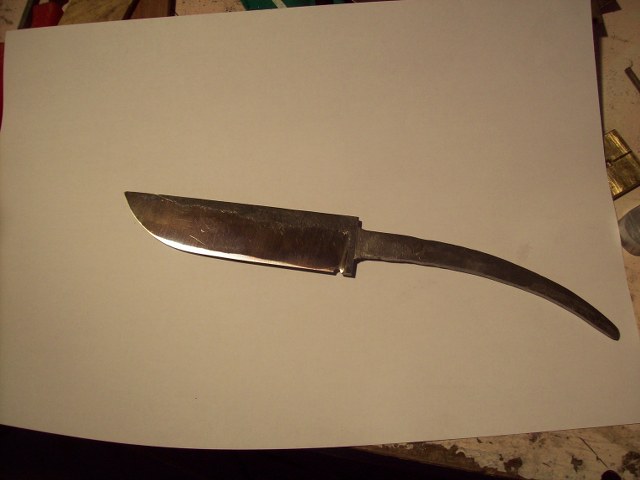 Blankovi pobrušeni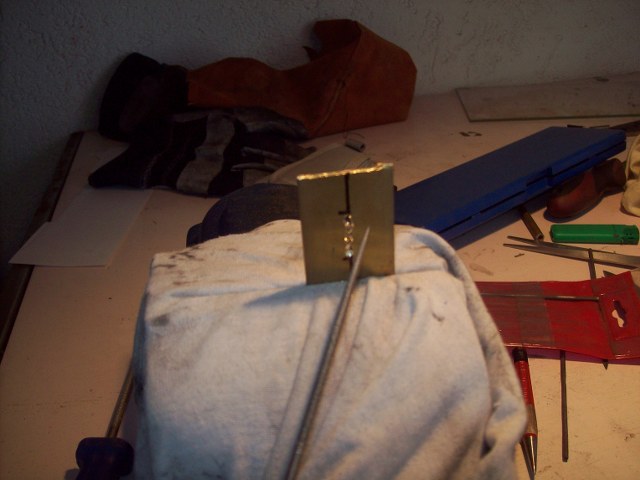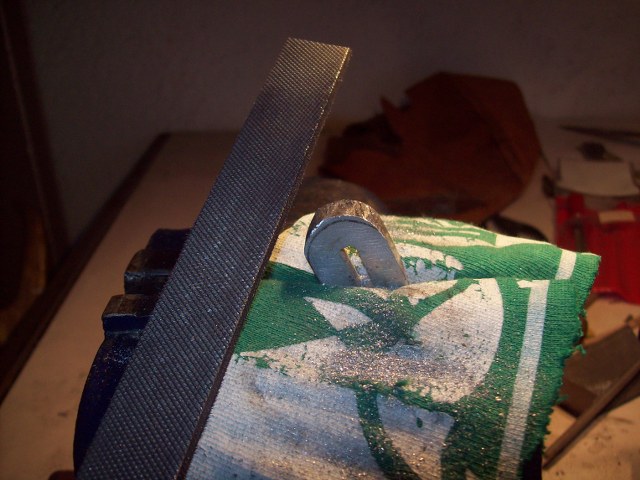 Na redu su spejsei i štitnici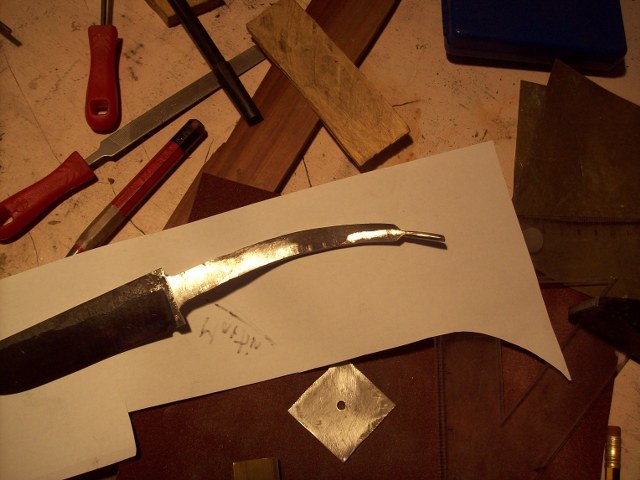 Trn malo stanjen i pripremljen za ručku i štitnike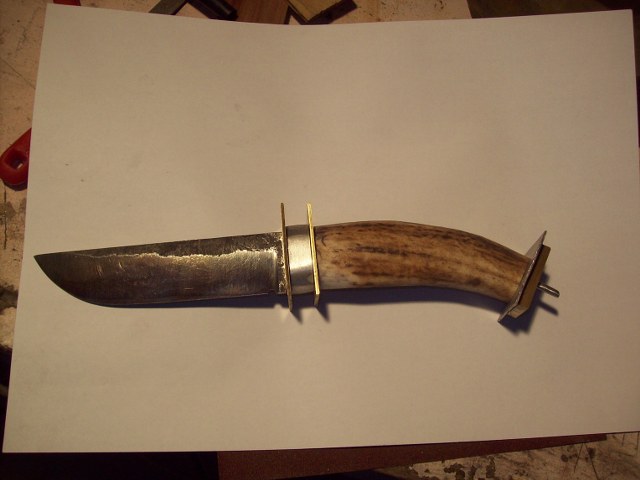 To je to bar ugrubo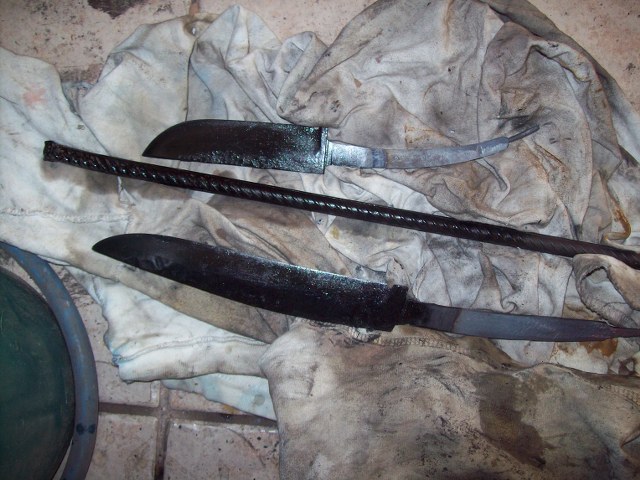 Zakaljeno sad pranje , brušenje do gradacije 2000 pa u pečnicu na180 C 60 minuta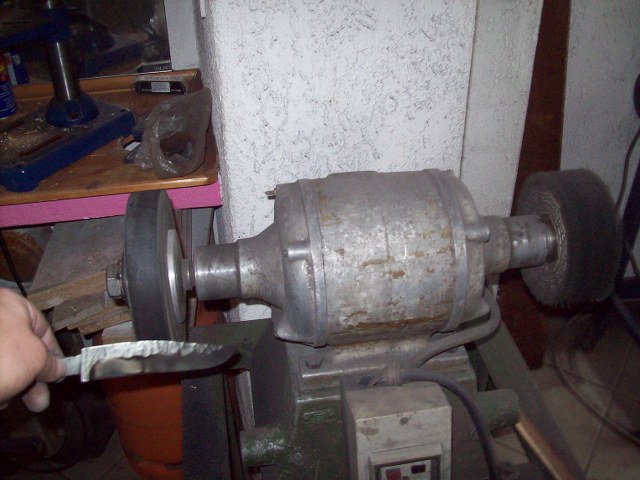 Nakon pečnice poliranje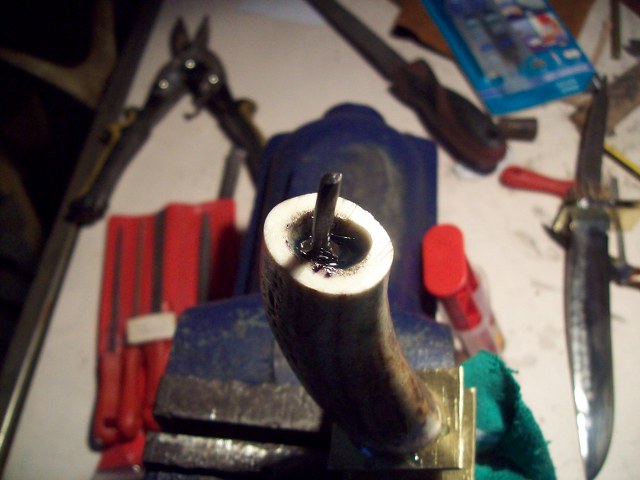 Kreće montaža spejsera i ručke.U rogu obično bušim komotniju rupu tako da ga mogu namjestiti kako mi odgovara jer su u večini slučajeva zakrivljeni.Kad ga namjestim rupu i trn koji je prethodno nazubljen zalijem poliesterskom smolom i onda prelazim na montažu zadnjeg štitnika.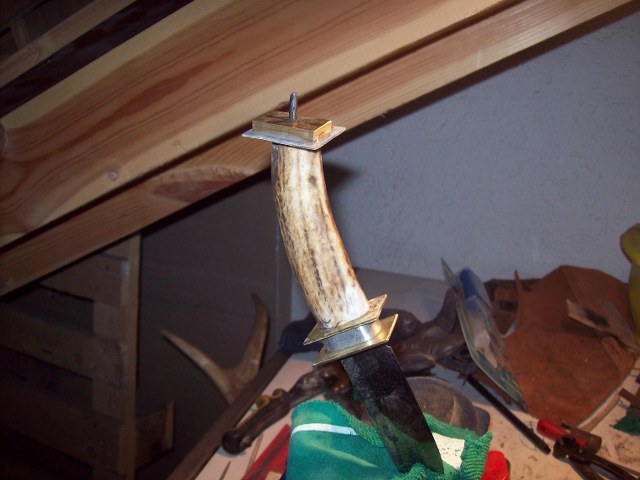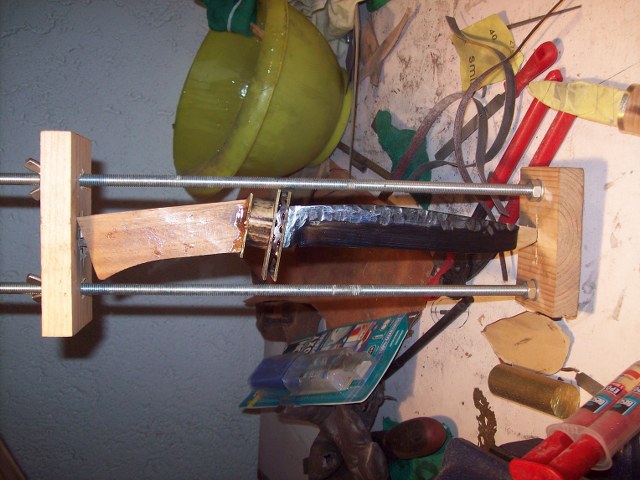 Nakon 24 sata završno brušenje ručke i štitnika,mazanje uljem i voskom.Ja još bacim jedan lagani plašt laka pogotovo ako ima mesinga na ručki i štitnicima.Time sam osigurao da nema oksidacije bar jedno duže vrijeme.Sad još futrola i to je to.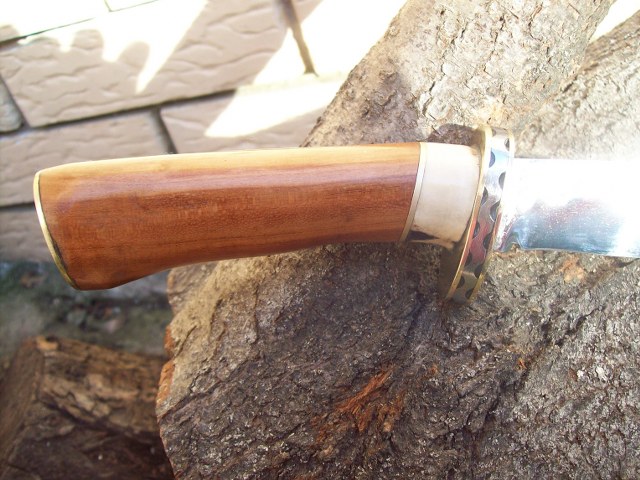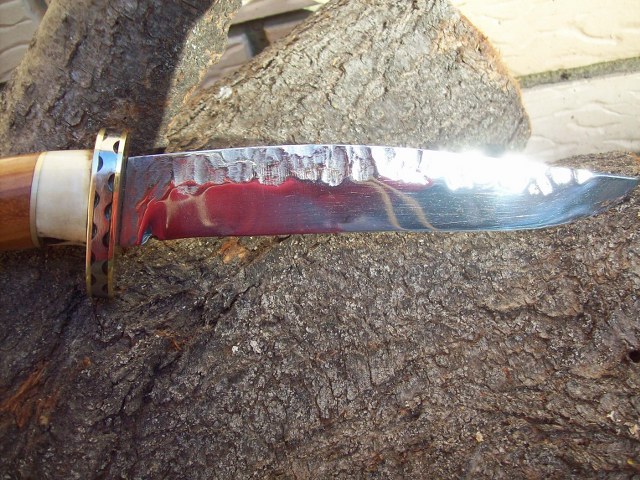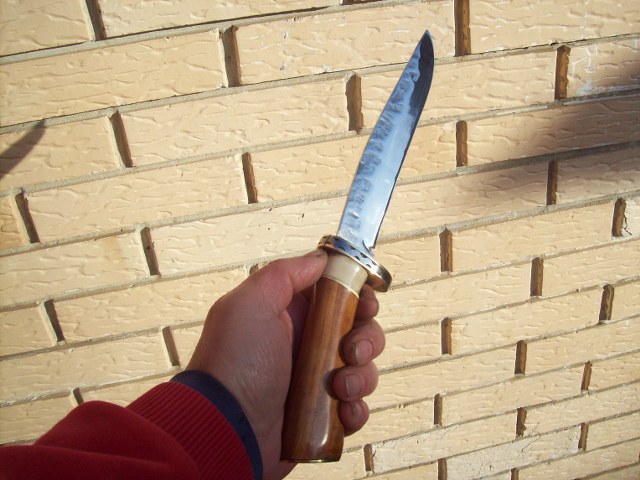 Žao mi je što nemam slike ovog manjeg komada kad je gotov ali kao što sam napisao ranije oteli mi ga iz ruke skupa s mokrom futrolom jer je čovjek žurio a nož mora pod bor večeras.